It's me
My name is Sebastian Zervas. I am the owner of Ultimate Miniatures.
My passion belongs to tabletop and pen and paper and that's why I made it my mission to share my passion with you and offer miniatures and accessories for tabletop. Unique figures, terrain and accessories are offered in my shop.
Everything you can buy was printed, post-processed and distributed by myself with high-quality ABS resin in a 3D printer.
Nice that you are here!
My workplace
This is where I spend most of my time printing, cleaning, curing and post-processing your miniatures and accessories.
After the print is before the print
Accompany me on a short journey through my working process
The creation of their miniatures and their accessories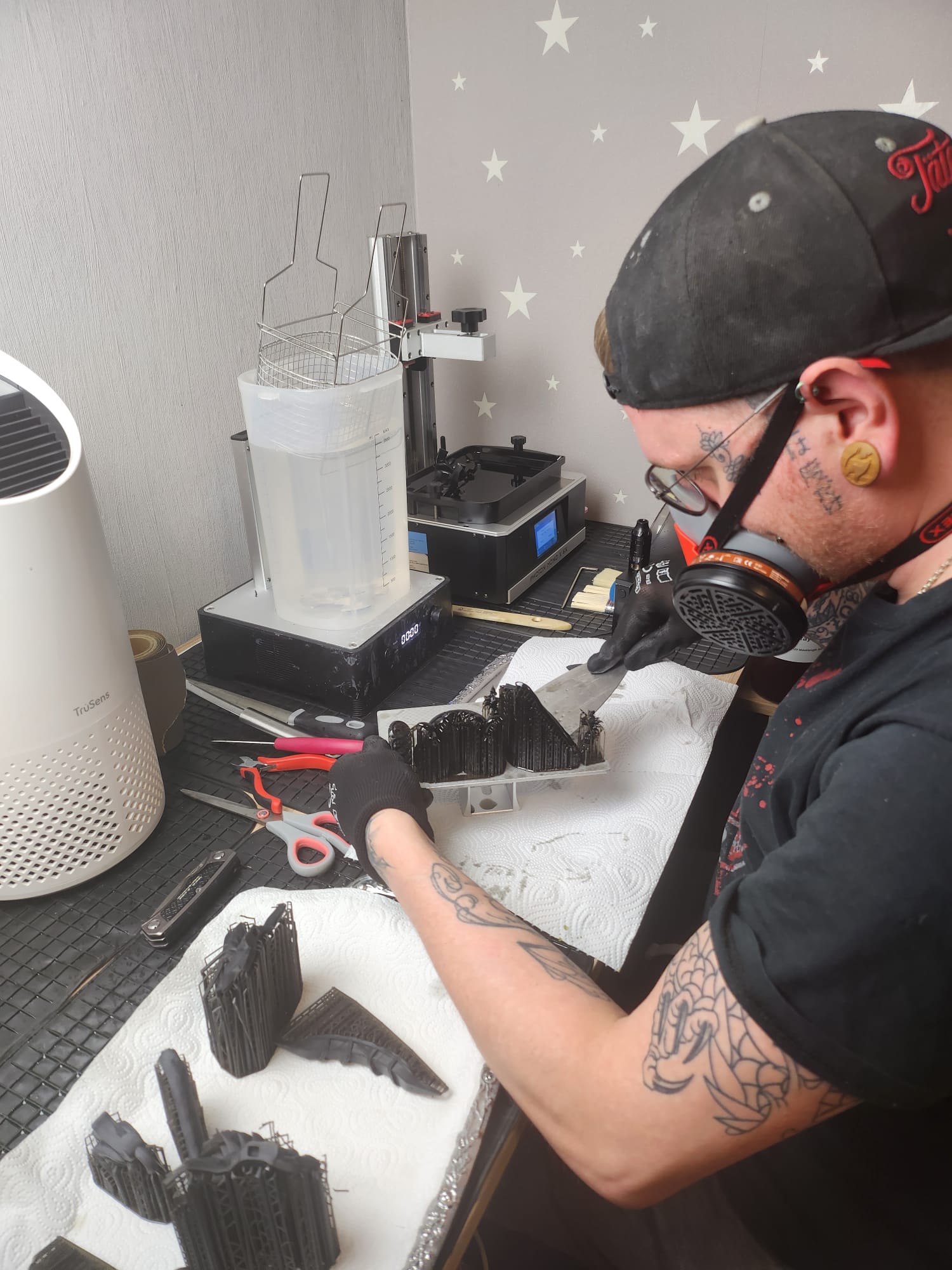 release from the pressure plate
After printing, the printed miniatures and accessories are carefully detached from the printing plate.
cleaning
After the printed things have been carefully removed from the plate, you have to remove the remaining resin that is still attached, otherwise it will harden as well
I did not take a picture of the curing process under UV light
post processing
After the print has been cleaned and cured, it is time to carefully and carefully remove the supports to avoid damaging the object.
The support ridges are then ground smooth.